---
WHY CHOOSE US
---
Providing Therapeutic Reflexology Treatment
Proven
Treatment
Unlike other reflexology treatments that provide only feet relaxation, I am trained in science and medical based reflexology helping with all kinds of physical and neurological pain.
Extensive
Training
I have a BSc in Medical Biochemistry and trained at a world famous reflexology school in Europe enabling me to work with various medical specialists.
East Meets
West
Growing up in Hong Kong I studied and practiced Traditional Chinese Medicine and incorporate that into each reflexology session for the best results.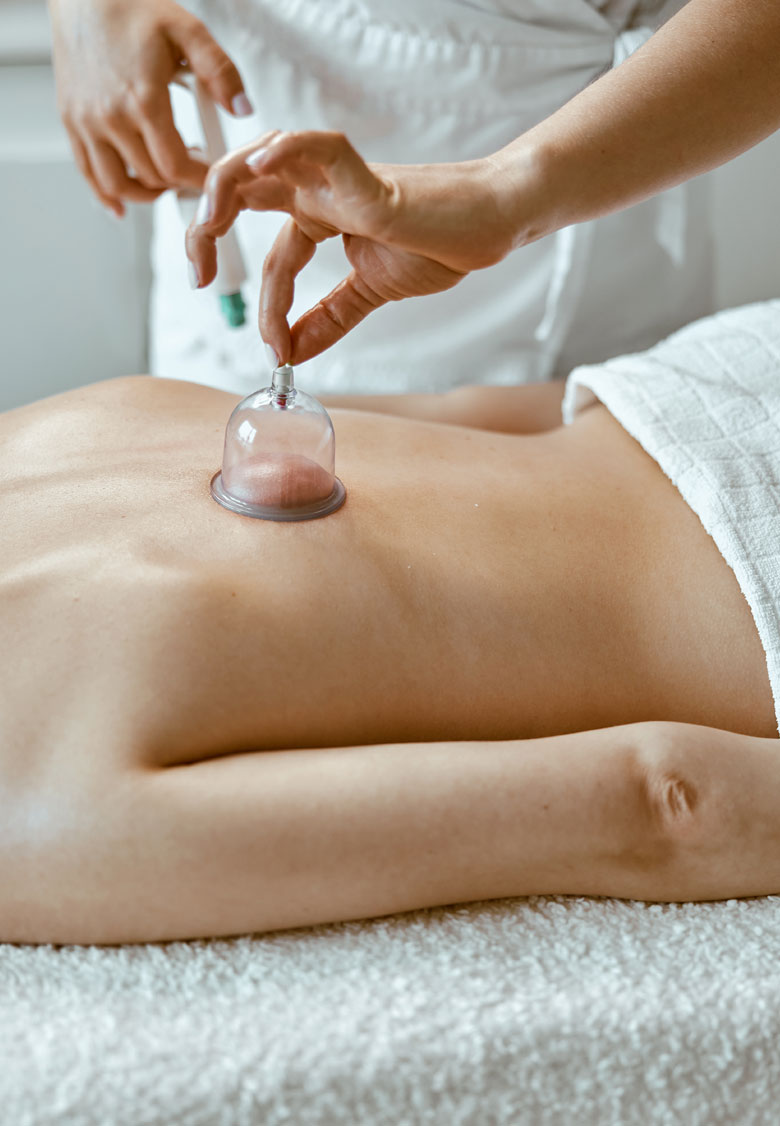 ---
OUR SERVICES
Our Extensive
Treatments

---
TESTIMONIALS
---
Praise From My Patients
I have been seeing Mona for a few years now. I started seeing Mona when I realized there was no "medical" solution, other than continued drug use, for chronic sinusitis. My sinuses would frequently become congested, sometimes so much so that I would experience dizziness. I approached Mona and asked if she could help.

After several regular visits with Mona I noticed that my sinuses were no longer bothering me. I then used my sessions with Mona to help alleviate other conditions that I was experiencing at the time including colds, neck pain and recently my tight hips.

Mona is an amazing reflexology practitioner. She utilizes her formal Canadian university science education together with her upbringing alongside traditional Chinese medicine to enhance her training as a Reflexologist. She is not a foot massage therapist; she is a Reflexology Practitioner helping to alleviate physical symptoms through the soles of your feet and the energy of the body.

Dear Mona,

It is a pleasure to endorse you as a person as well as your talents in Reflexology.

As I told you while in your care for many month, that every time I left your office, my Head discomfort, some dizziness, my Body and Limbs were like they floated. I am not exaggerating as I am to honest for that. I don't like 'Schmalz' either, but you truly deserve all the praise I can offer you.

I was in dire straights, feeling my way around to a number of Practitioners, i.e.. Massage Therapy, Acupuncture, Computerized Chiropractic Treatments. I feel that all off them did something positive for me, but without question, I can clearly state that your Reflexology helped me in the most noticeable way.

I am happy to say that after a year of seeking relief from Ailments I can not pinpoint the origin of to this date, I am now feeling about 95% well again, the other 5% are due to my age and may never get a lot better. I am able to life a normal life again, without the feeling that I should get more treatments at this time.

Should, however, I have the misfortune to have a reversal of the condition, I would be back in your Lounging Chair to submit myself to your treatments. The results which you brought about, are not by accident, at least not in my life experiences, but a sign that anyone needing treatment will be in professional Hands.

I am writing this, as I know from personal experiences over decades, it is not always easy to find real expertise, as I found in you. During my visits with you, and ever since, when I hear of someone who may benefit from Reflexology, you are now the only Therapist I am thinking to recommend.

Hoping not to see you ever again, as a Practitioner, but certainly as the nice Person you are, I look forward to chatting with you some day again over coffee or whatever.

All the best

I was at first hesitant about coming to Reflexcare but Mona's obvious expertise put me at ease. I really appreciated the way she educates as she works on my feet. I have a lot of chronic injuries and pain from football and soccer that are especially prevalent in my upper back and neck, and have had a lot of headaches for the past 30 years, but I experienced some relief after my first visit, and am progressing surprisingly well after extended care. I wish Mona could teach my wife her secrets.

I began reflexology two years ago with Mona on a friend's recommendation when I was struggling to calm my immune system. I had been following a healthy diet to correct the frequent colds, strep throat, and swelling in my tonsils and lymph nodes. I work in a high-stress line of work and the diet was helping, but not fully solving the issue. Mona helped to calm my nervous system, reduce stress, and strengthen my immune system. I have had very few instances of my throat/lymph swelling since I had sessions over a couple of months (and continued, less frequent "maintenance" appointments). I appreciate how effective an appointment with her is too for an overall check-in with my body since she makes me aware of the organs that are needing more attention at the time.

Mona herself is a personable, extremely knowledgeable, and professional practitioner. Mona is very careful to adapt her approach to the individual needs of her clients. I always look forward to talking with her, and she is also understanding if I need to have a more quiet session.

Whenever a friend or coworker mentions having frequent headaches, migraines, or recurring health problems, I recommend they try reflexology with Mona. I am very grateful she is working in our community!

My name is Sharon and I went to Mona over the course of a year as I suffering with Diabetic Nerve Pain in my feet. This neuropathy is permanent but with the treatments I received from Mona over the course of a year I will say that the pain was eased significantly. Mona is very knowledgeable with respect to diet, treatment, encouraging, and most of all easy to be around. She is one of the most professional people I have ever dealt with and she has excellent time management. I would recommend Mona's services to anyone that has not found conventional treatments to work for them. You can find more info on her website at www.reflexcare.net.

I would be pleased to say how you helped me during my visits in your clinic.

Mona can diagnose many chronic and acute "dis" eases going on inside the body by working on those nerve ending in the feet.

She helped me with my on going stomach problems that I was given medication for and am now off of.

She has taught me what areas of my feet to work on at home.

I love the fact that reflexology is an alternative effective holistic healing method used and proven for many years to treat many health issues that MD.s treat with medication and send us away.

The room is dark and quiet to promote relaxation and rest which gives a sense of what is actually going on inside your body.

Mona is very professional, caring and listens to concerns with a compassionate sincerity to promote wellness and healing.

Thank you Mona for your great professional care.

I was referred to Mona by my Neurologist who was treating me for a sleep disorder. As the medication wasn't effective, I decided to give Reflexology a try. While Reflexology didn't help my sleep disorder, I had an unexpected result. I have been bothered by a combination of foot pain and numbness for many years. A treatment alleviates these discomforts and I leave the treatment with a feeling of overall lightness. It is also very relaxing for me as I usually get a nap while Mona does her magic. Mona is a very carrying and concerned practitioner. She's easy to talk to, well educated, and a pleasure to be around. I would be pleased to recommend Mona to anyone who is interested in Reflexology or is looking for a new practitioner. The ability to spend a period of quiet regardless of how you feel about the treatment is of great value. We seldom get away from the noise of our world. Laying quietly has it's own benefits.

In the summer of 2016, I was diagnosed with a Neck dis-alignment, which was causing pain across my upper back at the shoulder blade level. After several sessions of Physiotherapy which included some acupuncture, the pain was never resolved. My wife who had some personal experience with Reflexology many years ago, suggested I give it a try. We found Mona's Reflexology Clinic online and called to set up an appointment.

In our first meeting with Mona, we found her to be extremely knowledgeable of her subject matter, very personable, forthright, and provided a relaxing and healing atmosphere. After about 3-4 sessions I was feeling less pain and after a couple of more sessions I was pain free. I will continue to have more sessions for complete body wellness.

Mona was very willing to allow my wife to sit in on my sessions to let her observe her technique, and, explained the what and why she was working on different areas of my feet so that my wife could work on my feet at home.

I would highly recommend Mona's service to one and all for your health and well being.

As a nurse who works on my feet 12hrs/day, I cannot emphasize more how important one's feet are to overall wellbeing! Prior to meeting Mona, I suffered with foot pain due to plantar fasciitis (especially on my left foot). Through regular treatments, Mona has worked on the problem areas resulting in reduced pain. Not only does reflexology help keep me on my feet, but it also is a holistic method to maintaining good health. Mona is a very knowledgeable practitioner who listens to your concerns & provides science-based advice on how to treat the issue. She is also friendly & has a way of making one feel comfortable during the sessions. I recall the first time I met Mona, she pointed out some chronic health challenges I had (prior to my sharing this info with her)….just by assessing my feet (for example, I have gastric reflux and insomnia from years of shift work). Apparently my feet were a map that showed Mona where the problem areas were before I could even tell her! Through regular treatments, I have seen a reduction in symptoms from both of these ailments. And the list goes on & on….I have had treatments for sinus issues, migraines, back pain, etc. As a result, I fully recommend Mona & her practice of reflexology as I have experienced its positive benefits firsthand!

Mona is a great person to spend time getting a treatment with. She is knowledgeable and kind. It astonished me how she could pinpoint any current area of tension with no mention from me. I always felt great during & after my reflexology treatments with her & highly recommend Mona !! 🙂

Mona has been my reflexologist for many years. She is very knowledgeable about the body and has been able to pick up concerns that I need to address even before my doctor did. Mona is very sensitive to my personal medical history and adjusts her care accordingly. Mona and her staff make you feel welcome. I leave my appointment feeling relaxed and happy.

We both find Mona to be extremely knowledgeable about her trade and in many other health related areas. She has a very understanding and calm nature. She makes you feel very relaxed while working on you. Mona has a very professional comforting manner, the kind of person you keep as a friend.

I have a very complicated issue (migraines and vertigo) that she was able to help me with.

We recommend Mona to all of our friends that require care, and they in turn have recommended her to theirs.

My name is Fatima, and I have always been interested in Reflexology but never had an opportunity to try it! I found Mona and ReflexCare while in a very stressful place in my life. I was working too much, not sleeping well, and knew I had to do something about it soon. I usually have massage therapy but it wasn't enough at the time.

At my first visit, Mona was so kind and I felt heard when we talked about what brought me in that day. She set me up with a foot soak and then helped me to the chair where she walked me through the process. At the second appointment, I fell asleep in the chair and she was so gentle in her practice that I forgot I was there. She is very open about what she is finding and her knowledge of Reflexology.

I would highly recommend Reflexology from Mona – she will listen to your needs, offer her honest assessments, and leave you feeling refreshed and ready to take on the world.

Thanks, Mona!

The pain in my feet was unbearable. I am a fit woman mid-late forties, and I hated getting out of bed b/c I knew that as I stepped down on the floor I would have pain. I had tried other forms of holistic healing, physio, chiro, massage, acupuncture and I thought I would just give this a try. Mona expressed empathy and patience with my "ouch" or OMG's. One thing I noticed is that when I would go to physio or chiro even massage, always the next day or so I would remain sore from where they had "worked" me. But with Mona and reflexology, the pain is at the moment. Once she was done with the intense pressure, I would not have more pain from where she had worked. I did come in with a knee issue shortly after we started working together, and again she was able to work the areas in my feet that were affecting my knee and there was release. I would recommend Mona to anyone who is willing to try something different, open their mind and let her do the work she does best. I am thankful when I remember, hey I can walk normal and without pain in my feet. It's great, Thank you.

My name is Jan Pfeutzner and I was diagnosed with an unknown respiratory infection after I had returned from a trip to South Africa. I continued to have issues; I was off work and under my doctor's care. My Mom insisted that I should see Mona and I am so thankful I did. With one treatment, I felt relief, so I continued to see Mona. She has treated a long standing issue I had with my hip, removed my plantar fasciitis after years of pain and it has not returned. She gave me an incredible relief through a very emotional time in my personal life.

Mona is kind and gentle. Her treatment is effective, although sometimes to work out issues, it was intense!

I recommend Mona to all my friends and family.

I had plantar fasciitis before I went to see Mona. I found Mona to be very friendly, informative and very knowledgeable in my condition and reflexology in general. Most definitely I would recommend her to anyone!

I really enjoyed my treatments with Mona. She is very knowledgeable about reflexology and she has a strong background in science that helps her understanding of medical issues. She has a very empathetic manner which helps a person feel at ease. She listens well and makes sure she seeks your feedback when she is treating you. Her treatments helped with headaches and for that I am very grateful.

Visited Reflex Care upon the suggestion of a colleague. I have suffered with chronic sinus issues for as long as I can remember. I even had surgery within the last two years to seek improvement!

Mona Chan, reflexologist at Reflex Care skillfully worked on my sinus pressure points for several sessions. Mona discovered the underlying cause. I had been suffering from sinus migraines for years!

I am very grateful that Ms. Chan got to the root of the problem.  I no longer have the intense pain and headaches I had.

Thank you Reflex care!

I had three car accidents in one year which leave me a lot of pain, tension, and anxiety to drive. My friend, who is Mona's patient, suggested me to come and give it a try. I was not too sure if it going to help since I have been through physiotherapist, chiropractor, and massage therapist but the improvement has been slow.

On my first session with Mona apply nerve reflexology on me which calm my anxiety right the way. We then focus on the my shoulder and neck injury which I found great improvement after a few session. Mona also recommend me go on a nutritional program which focus on reducing inflammation and help me lose some weigh that is from immobilize after the accident.

I have so much more energy now and feel like I have my body back!